Your staffing agency is growing and your reputation of delivering for your clients is spreading fast.
Sustain Your Growth Momentum — 3 Essential Rules
Focus On Your Core

Focus On Your CoreMeet clients, sign contracts and manage relationships. Why oversee a payroll staff if you're not a CPA? Let Headcount's US-based back-office team handle the mechanics— all your admin tasks from Employee Records Management, to Payroll & Benefits, to Client Billing & Collections. We Can Help: Employer of Record

Set The Right Pace

Set The Right PaceUnderstand your agency's cash-flow and profitability for every client and employee. Once you know accurate costs of payroll, taxes, insurances, and funding, you'll be able to plan your next moves strategically. The Headcount Method gives you a Recruiter Profit statement and a full array of reports every week that shows you exactly how much you make by client, by employee. We Can Help: Client/Employee Portal Reporting

Outreach Your Competition

Outreach Your CompetitionThe Headcount Method gives you confidence to make deals you can deliver on, and bank real, trackable profits. While your competitors are bound by time-consuming admin tasks, you're moving forward. Partner with Headcount— we not only know your strengths, we'll become one of them.We Can Help: Back Office Support
Handling a growing volume of placements takes serious focus. Have you got that covered?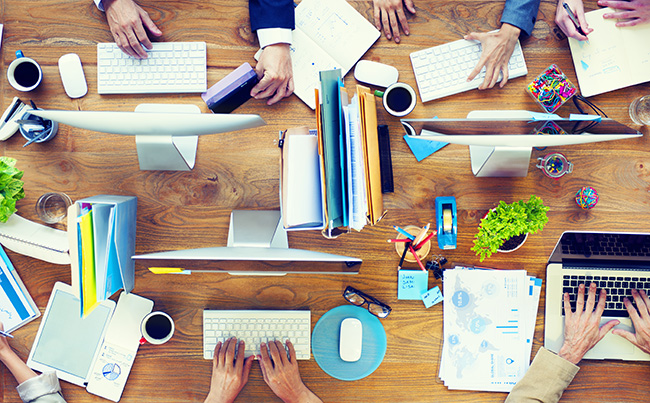 Make sure you can scale up and still provide great client service.
While you're working every day to find great talent and deliver it to your clients, there's a part of your business that's holding you back— the financial & admin work needed to on-board & pay employees, file weekly payroll taxes, provide insurance, invoice clients, and track payments— in short, all the tasks that take time and resources away from growing your business.
What if there was a way to focus on top-line growth and eliminate the distractions of managing a payroll & financial staff?
Headcount empowers your firm to grow, succeed, compete, and excel!
We created this free Gross Profit Calculator to help you competitively price your recruiting and staffing business while achieving optimal margins.